FLAAR MESOAMERICA / MAYANTOONS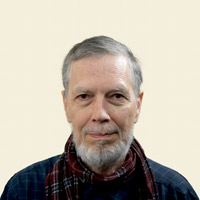 Dr Nicholas Hellmuth
Founder and President
He has an undergraduate degree, Harvard; Master's degree Brown University; then three different post-graduate research positions at Yale University. PhD is from the University of Graz (Karl-Franzens Universitaet). Previously he was a research professor in digital photography at Rollins College (Florida) and then at Brevard Community College (Florida), and also at Universidad Francisco Marroquin (Guatemala) and BGSU (Ohio).
Flor Setina
Administrative Manager
She is responsible for all the administrative operations here in Mayan Toons. Her work is essential to different areas of the organization: supervising daily support operations of our company, planning the most efficient administrative procedures, monitoring costs and expenses to assist in budget preparation.
Vivian Díaz
General Coordinator and Illustrator
Vivi is an environmental engineer, who is actually doing project management for FLAAR's divisions: Flora & Fauna and MayanToons. She is also the chief storyboard director of the department of cartoon illustrators. She loves to share her knowledge of nature and also to raise awareness through her drawings about how to take care, preserve and appreciate nature as she does.
Josefina Sequen
Illustrator
Josefina is a digital illustrator who enjoys drawing realistic and cartoon animals like crocodiles and felines. She also assists with photography inside FLAAR and during field trips. She is a senior student on weekends and works in the office during the week.
Rosa Sequen
Illustrator
Rosa is an intern learning about digital illustration and children books. Her strenght when it comes to drawings are butterflies and other Mesoamerican amphibious. She loves the idea that her drawings could reach children in order to teach them about animal welfare and conservation.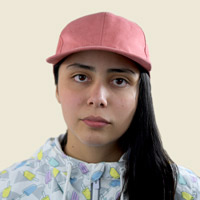 Valeria Avilés
Illustrator and Graphic Designer
An artist and illustrator, who stands out for the ease with which she works realism in analogous techniques. However, her work in children's illustration is not far behind, always looking for her drawings and illustrations to be able to speak for themselves.
Isabel Trejo
Illustrator
Isabel has a graphic design degree and she is an analog and digital illustrator. She enjoys nature, gets inspired by it, and loves to represent it through her art.
Andrea Bracamonte
Illustrator
With a degree in Graphic Design, Andrea works as a digital illustrator. She loves to work on nature and children illustrations. Nature being her main source of inspiration, she loves to draw amphibians, birds and beetles.
Laura Morales
Engineer in Digital Content
Laura Morales has an Engineering degree in Digital Contents, from Dongseo University, Korea. She is now Director of our long-range animation project. Laura is preparing our first-stage 3D animated videos to introduce native plants and animals from Mesoamerica to our followers. It is rare that family-friendly animations are based on field trips to the rain forests where the flora and fauna can be studied.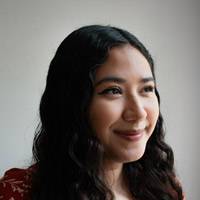 Paula García
Animator
Graphic designer and animator of the MayonToons team, she contributes to bring motion, actions and dynamism to the educational videos, giving life through movement to the species that these videos showcase.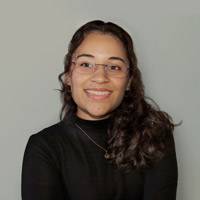 Niza Franco
Animator
Niza is a graphic designer focused on branding, illustration and 2D animation. In the MayanToons division, she's in charge of animating the characters and episodes about the species of flora and fauna found in Guatemala and Mesoamerica. She loves to evoke emotions, raise awareness and educate others through fun storytelling.
Vivian Hurtado
Flora and Fauna Researcher
Environmental engineer student, artist and nature lover. Vivian Hurtado is part of the research team of flora and fauna, she collects information along with bibliographies of many to create documents with scientific and educational information which are posted on our pages. She hopes to promote research and educational content in Guatemala about native flora and fauna and its conservation for students, professors, children and everyone that could be interested.
Victor Mendoza
Flora and Fauna Researcher
Environmental Engineer student, aquatic ecosystem enthusiast and lover of Guatemalan native biological diversity. He is in charge of the photographic database of FLAAR Mesoamerica. Not only does it organize it, but it also identifies the flora and fauna of the photographs we have. Because of his knowledge, he also serves as a research assistant.
Senaida Ba
Flora and Fauna Researcher
Senaida Ba is a bilingual Q'eqchi' Mayan student. Her interests include photography. She is very adept at plant research, especially capable of finding rare plants deep in the rain forests. She has also done studies of inkjet printing technology in Germany, Italy, and Turkey. She will be a capable university student and we are looking for scholarship opportunities for her.
Alejandra Gutierrez
Photographer
Graphic designer and photographer of FLAAR Mesoamerica, she makes expeditions alongside with Dr. Nicholas Hellmuth to incredible places to shoot big format photographs of native flora and fauna. Based on her experience, she also helps with publicity and marketing.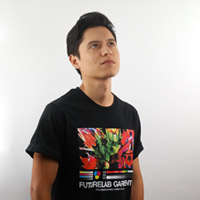 David Arrivillaga
Photographer and Graphic Designer
Photographer and graphic designer, David is passionate about capturing images of nature and complements the expedition team. He takes incredible pictures and video of flora and fauna and assists Dr Nicholas Hellmuth in all the expeditions. He also edits the material for print and digital media.
Pedro Pablo Ranero
Photographer and Videographer
Communication science student, cinephile and photographer, mainly focused on capturing video. Currently Pedro is editing videos about previous FLAAR research and documents on Flora, Fauna and Ecosystems.
Juan C. Hernández
Web Designer
He is a graphic design student with knowledge of website design and programing, he assists the Webmaster with the maintenance and administrations of the FLAAR website network: adding texts and photos, managing content, etc.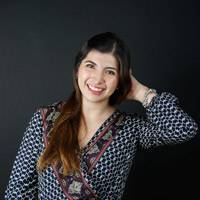 María José García
Web Designer
María José is an industrial designer with experience in web design and community management. She is actually in charge of uploading content to all Flora & Fauna and MayanToons websites and keep them updated.
Paulo Nuñez
Webmaster
Paulo Núñez has taken over all webmaster responsibilities for the entire FLAAR network of websites.He is in charge of updating and reviewing the more than one thousand pages of our diverse sites with new information and photos obtained from the site visit cases, lectures, trade shows, etc.
Roxana Leal
Community Manager
Roxana is a communication sciences student who is in charge of all FLAAR Mesoamerica's social networks and interacts with people by replying post comments and emails, at the same time she creates alliances with other companies. Roxana loves to learn new things and investigate, her dream is to become a journalist.
Since most of our staff are university students because we allow students to work the hours that are convenient for them. If they have an exam to prepare for, then they don't need to work those days. Not many companies are flexible to allow students to arrive anytime between 6:30am and and others to work until 10 pm (if they have classes at their university in the morning). There is not space to show all former employees, but we include here a sample.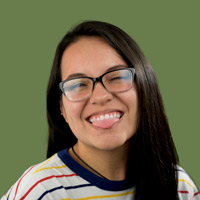 Mariana Cabrera
3D Animator and Illustrator
A creative mind that wants to use her skills to promote environmental education. In Mayantoons she has worked in illustration, character design and, at the moment, in 2D animation. She believes that, with dinamic and interactive material, we can ignite the interest of people of all ages in Guatemala and its diverse nature.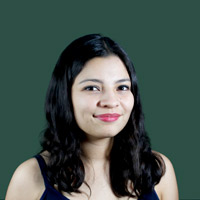 Marcella Sarti
Flora and Fauna Researcher
An environmental engineer student, Marcella Sarti is part of the research team of flora and fauna, she collects information along with bibliographies of many books to create documents with scientific and educational information which are posted on our pages. In addition, she has contributed to write storyboards for Mayantoons. Through her research, she hopes to contribute to education in Guatemala about native flora and fauna and its conservation.
Elena Siekavizza
Flora and Fauna Researcher
Environmental engineer, forests enthusiast and lover of the guatemalan native flora. She is in charge of FLAAR Mesoamerica's photographic database. Not only does she organize it, but also performs the flora and fauna identification of the photographs we have. Due to her knowledge, she also serves as a research assistant.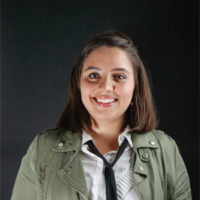 Desirée Cordón
Illustrator and Communicator
Desirée has a degree in communication and works as a digital illustrator specializing in editorial and children's illustration. She likes to be able to provide information to children about fauna and flora so that together we can take care of our environment better. She works as a freelance illustrator and is also part of the MayanToons team of illustrators.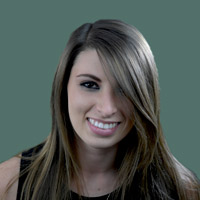 Lucia Brolo Anchisi
Illustrator
Industrial designer and digital illustrator; she did illustrations for teaching Mayan children in rural schools to recognize the alphabet characters, associating letters to native plants and animals from their own communities. She also illustrated many of our educational MayanToons storybooks, especially on the rain forest fauna of Guatemala.
Genesis Giron
3D Animator and Illustrator
Génesis Girón is a proud member of the Mayan Toons Animation Department, she loves expressing herself through her unique creations. In addition to animation, Génesis enjoys illustration and character design. Powered by fashion, fandoms and cinema.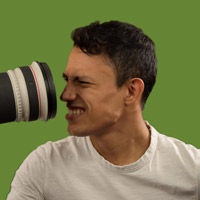 Erick Flores
Photographer & Graphic Designer
Erick helps preparing educational material on Neotropical flora and fauna of Guatemala. These PDFs and PowerPoint presentations are to assist students, scholars, professors, and the interested lay public both in Guatemala and around the world.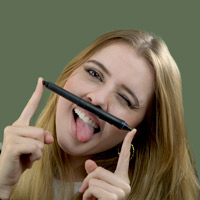 Melanny Quiñonez
Graphic Designer & Illustrator
Melanny "Cucu" is a graphic designer and illustrator for the several educational materials. She was Assistant Review Editor for evaluating and doing press reports on digital imaging.
Ximena Arriaga
Digital Library Manager
Ximena is a graphic designer in charge of scanning and digitizing all content from previews investigations about the Mayan culture by Dr. Nicholas Hellmuth so that can be available on all FLAAR's websites.