Watch and learn about ecosystems, fauna, and flora of Guatemala in every adventure of your favorite characters here.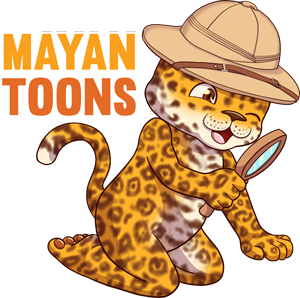 ABOUT US
In MayanToons we want you to learn about the diversity of native natural resources of Guatemala and Mesoamerica through fun and educational material.
EDUCATIONAL CHILDREN'S BOOKS
Live incredible adventures with the MayanToons characters and learn about the native flora and fauna that sorrounds them!
View all the educational comics books about Guatemala
"FLAAR HAS DECADES OF EXPERIENCE IN STUDYING FLORA, FAUNA AND OTHER FORMS OF MAYAN ART TO CREATE EDUCATIONAL MATERIAL"
DR. NICHOLAS HELLMUTH